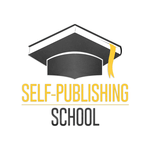 A Note To Our Readers: Here at The Write Life, our reviews are meant to be unbiased. In full transparency, we are part of the Self-Publishing School platform, a company dedicated to changing lives through books. That said, this review was written before that happened, and has only been updated in terms of pricing and deliverables. The author's original opinions have not been changed.
Product Name: Self-Publishing School
About the creator: Chandler Bolt is an entrepreneur who has been dabbling in running his own businesses since he was young. Since he released his first book, The Productive Person, his self-publishing success kicked off, culminating in the release of Published and the creation of his company, Self-Publishing School.
Price: Most products, which include 1-1 coaching, group coaching, done-for-you services, and online curriculum, retail for $8,000. Bundling products reduces the price. You can find more about their products here.
Who It's For: Anyone who wants to write and publish their own books and learn how to launch a book to be an Amazon Kindle bestseller. The entry-level program has three writing streams, one for non-fiction writers, one for fiction writers, and one for children's book writers. This works for business builders or career authors.
What It Will Help You Do: This comprehensive program will take you through each step of self-publishing your book.
First, it will teach you a replicable process for writing and publishing books. The program is broken up into three main phases so you can follow the entire process from start to finish: writing, book production, and launching. Rinse and repeat for as many books as you want to write.
The team and curriculum will show you how to turn an idea into outline and then into a written book, right through to working with an editor, having your cover designed and converting your book to a Kindle-ready (and paperback) format. You'll also learn how to build authority in your niche or connect with your readers.
Second, it will help you build a network of fellow authors and supporters. The Self-Publishing School Mastermind Community is active and full of good vibes and encouragement. Many authors have claimed this is the best author community on the internet, and when you join, you have access to 2,500+ members with multiple opportunities to connect, network, and collaborate via Author Connects, Group Coaching Calls, and community events like Author Advantage Live.
Third, the team will help you navigate the toughest parts of book production by taking care of certain author services for you, including cover design, formatting, and more. (You can see the full list of services here.) This will make the process easier on you and take a lot of the stress off your shoulders.
What's Included:
Community: Inside Self-Publishing School, you'll be connected with like-minded writers and develop your new built-in network of people who will support you every step of the way. While you might be alone in your writing, you won't be alone in the self-publishing process.
Coaching: One of the first things you'll do when joining Self-Publishing School is get a personal coach. You also have access to group coaching calls multiple days each week for your specific program.
Online Curriculum: You'll have access to the online training which includes videos, transcripts, PDF checklists, templates, and more.
Done-For-You Services: Their team will handle book production services for you, like cover design, formatting, and more.
Weekly Community Calls: Chandler Bolt and other Self-Publishing School team members host a community call one day each week.
The Best Part: When you enroll at the top level, which I did, you'll be assigned a coach, someone to chat with throughout the process and get direct feedback from about your book project. This includes a 1-hour clarity call, multiple 30-minute coaching calls, and unlimited email support with the SPS team. I was lucky enough to work with Chandler Bolt directly; he suggested ways to improve my book, helped refine my title and connect me with the right outsourcers for my project. While he doesn't do 1-1 coaching any more, all of his coaches are highly trained and authors themselves, so you'll be working with someone you can trust that knows what they're doing.
I was able to publish my book within two months of joining Self-Publishing School, and I credit a lot of this to the fact I had direct access to someone who could answer my questions when needed.
The other great part about Self-Publishing School is the community. But I've already told you enough about that.
What Would Make It Even Better: There are a lot of technical aspects involved in self-publishing a book and some of that is glossed over inside the curriculum, leaving each student to figure out those aspects. If you're not technically minded, it can be quite overwhelming, particularly once you get to the publishing and marketing side of things. But they do have tech support calls for their customers and if you know how to Google to find your answers, then this challenge can easily be overcome.
How It Changed My Life: When I joined Self-Publishing School in July 2014, I was a full-time freelance writer with a solid base of clients. I had only recently just started looking to diversify and felt that writing and publishing a book would be a nice segue to earning passive income.
Fast forward two months into the program: I had written and launched my first book, No Gym Needed: Quick and Simple Workouts for Gals on the Go. It became a number-one bestseller on Amazon within three days of launching.
After this success, I knew that I could scale and decided to release the next book two weeks later, which was the men's version of the first title. That first book earned $800+ in royalties in the first month and now earns me over $1000+ per month (just one book!). Since July 2014, I have written and published 26 books and am now a full-time author and author coach.
I "fired" my last full-time freelance client in early 2015 and haven't looked back. I earn between $3000-$4000 per month just from my books and have more than 30 books mapped out for the next few years.
Our Recommendation: Self-Publishing School is one of the most comprehensive programs available on how to write, publish and launch a book to bestseller status on Amazon. I would recommend it to anyone looking to write a book.
Be prepared to put in extra time to learn about the technical aspects of self-publishing and you'll find the process goes a lot smoother.
You can grab a free copy of Chandler's book below.
hbspt.cta.load(4208601, '37277e9b-86f4-407c-b3f7-51d91a15ab49', {"useNewLoader":"true","region":"na1″});
Read more: thewritelife.com