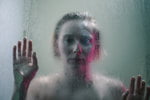 1. Tokbergen Abiyev

Tokbergen Abiyev YouTube
Tokbergen Abiyev is a journalist is Kazakhstan. While he was working as the editor of a newspaper based in the capital that was known for writing about corruption in the government, he made an announcement on December 20, 2012 that he had a very important news story that he was about to break. He told a coworker that he was going to obtain more information for the news conference. A few hours later, it was determined that he had disappeared. He reappeared on January 4, 2013 and admitted to staging the abduction to draw attention to the corruption in the government.
2. Charles Bothuell V

Personal Photo
In 2014, 12-year-old Charles Bothuell V was reported missing by his parents. After an 11-day search, the boy was found locked in his parents' basement. His parents were arrested and convicted of torture and second-degree child abuse. There is no report as to why his parents reported him missing after locking him down there themselves.
3. Gui Minhai

CCTV
Gui Minhai was one of 5 book publishers to go missing in Thailand in late 2015. It was speculated that Chinese authorities had taken him because of a fatal DUI in which he was involved in 2003. A video confession was released three months later in which Minhai stated that he had turned himself in and there was no abduction. In 2016, it was released that Minahi was being held for "illegal business operations" for publishing books that were not approved by the Chinese government. He was released only to be captured again. He remains in detention.
4. Meng Hongwei

Diarmuid Greene/Web Summit via Sportsfile
During his term of President of Interpol, Meng Hongwei took a flight from France to China on September 20, 2018. He texted his wife a knife emoji as a signal that he was in danger. A Hong Kong newspaper reported that he was taken away for questioning when he arrived in China. On October 4th, Hongwei's wife reported him missing to the French police. On October 7th, the Central Commission for Discipline Inspection announced that Hongwei was being investigated for bribery, solving the mystery of his disappearance. On June 20, 2019 Honwei plead guilty to accepting bribes up to $2.11 million.
5. Jayme Closs
Thirteen-year-old Jayme Closs was abducted from her home by 21-year-old James Patterson on his third attempt to do so. He had tried to kidnap her twice but was stopped, so the third time, he killed both of her parents and took Jayme. He kept her trapped at his house for a few days until she escaped and got help from a neighbor. Patterson testified that he had seen her getting off the bus and "knew she was the girl he wanted to take." Jayme was returned to her aunt and given half of the $50,000 reward for rescuing herself.
6. Karol Sanchez

Personal Photo
On December 16, 2019, around 11:20 pm, 16-year-old Karol Sanchez and her mom were walking down the street in the Bronx when a car pulled over, and four men jumped out and shoved Karol in the car and pushed her mother to the ground. The video of the kidnapping became national news as the entire country started looking for her. The next afternoon, Karol appeared safe and unharmed. She admitted to staging the kidnapping but did not provide a reason.
Read more: thoughtcatalog.com