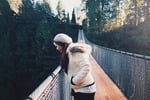 Since COVID-19 has drastically changed the world we live in, these retreats may be canceled, postponed or moved online. Check with each individual retreat for details.
Many people who identify as women feel their writing lives can be made all the more challenging due to their lives as women.
Perhaps they are largely responsible for childcare or housework, putting their creativity on the backburner; perhaps they were not encouraged to follow their dreams and skills in the same way their male counterparts were.
Whether or not that sounds like you, there's no doubt many women writers crave the idea of retreating from their everyday lives to focus on their creative work with groups of like-minded women. Enter the writing retreat… made sweeter when you're surrounded by other writers who are women who also get you.
Whatever your motivations for seeking out a writing retreat, you will likely find one that suits your needs.
Retreats are an investment worth taking from time to time — you'll get a chance to reset your creativity, be newly inspired and meet good friends.
16 empowering writers' retreats for women
These 16 fantastic women's writing retreats happen annually (or many times a year), in a variety of North American and international locations. There are itineraries to suit all kinds of interests, plus budget-friendly (or free!) retreats as well as more luxurious options.
1. Pink Pangea Travel Writing Retreats
Pink Pangea is a community for women who love to travel, and in addition to holding online writing workshops, they run international writing retreats.
While travel writing is the primary focus, writers interested in a broader range of genres are encouraged to attend.
What's special about Pink Pangea's Travel Writing Retreats is several are held throughout the year, in different locations all around the world: Iceland, Switzerland, Spain, Israel, Greece, Portugal, France and Italy.
The prices are a bargain and include many accommodations, which definitely make Pink Pangea retreats an affordable option for non-funded retreats.
2020 pricing: Starting at $985.
2. Sacred Expression Women's Retreat
The Sacred Expression Women's Retreat is held at Lake Atitlan, Guatemala a couple of times per year.
In a peaceful and inspiring setting, the calming lake spread out below the resort plus the pointed volcanic peaks rising behind are just some things that will make it easy to engage in the retreat's intimate and honest gatherings.
The retreats incorporate yoga, meditation, and spiritual and creative expression. And the best part is participants don't need to formally consider themselves writers — just be interested in a "self-exploratory creative and spiritual journey of the pen and heart."
Before you register for one of the multiple retreat opportunities available, know the organizer admits this isn't the best retreat for those who have a single project they want to focus on during the retreat.
2020 pricing: Starting at $722.
The TLC Retreats for Women are held for up to five days in various locations like Greece, Mexico, Italy and throughout the U.S.
Host Tammy Coia specializes in helping women feel empowered and get unstuck in their writing projects. She also works with participants to release and let go of any memories that "remain a part of their pain through writing." The focus is mainly on making progress in your writing, but there are other activities scheduled, including sightseeing and cooking classes.
Shorter, three-day retreats are held in Georgia, California and Washington, which may be ideal for women who don't have a big budget or a lot of time for international travel.
2020 pricing: Starting at $600 for shorter U.S. retreats; $$1,950 for longer international ones.
Nature writer Page Lambert has led some unusual and adventurous writing retreats for women for more than 20 years.
Each retreat provides a secluded place to work on a novel, memoir or work of poetry. In addition to the unique kind of writing and artistic focus found here, adventures like hiking and snowshoeing will no doubt inspire participants in new ways.
Writers can enjoy a retreat in the Grand Canyon, or one in Lambert's renovated cabin in the mountains of Colorado, making it the perfect retreat for any writer who wants to be surrounded by thousands of acres of open space meadows
2020 pricing: Starting at $7701,725.
Led by writer and personal growth pioneer Jennifer Louden, these writers' retreats for women are mainly held in Taos, New Mexico, but she's also hosted them in Mexico, California and other parts of the U.S.
Unlike many writers' retreats for women that include daily yoga/meditation or activities designed to be therapeutic, the Taos Writer's Retreat was created specifically to help women writers hone their craft and work on a project.
Jennifer's retreats are for writers of all levels who work in various genres and have a story they intend to deepen, clarify and shape.
In 2021, up to 22 women can attend the two retreat opportunities available with Louden: The Taos Deep Dive and Revision Writer's Retreat from October 24-30 in New Mexico, and the The Desire Retreat in North Carolina from September 4-9.
Registration is open!
2021 pricing: Starting at $2,390.
6. Creative Revolution Retreats
Creative Revolution retreats are held in Salta, Argentina, with Nicaragua and Costa Rica destinations in the past.The Argentina retreat is held in a three-bedroom private space in the heart of the city, so you know the only distraction you'll have is resisting the urge to endlessly explore all the picturesque attractions.
The philosophy behind the Creative Revolution Retreats is that all women have an amazing story inside of them. "I want to help more women feel confident with their writing, finish their masterpieces and build professional careers," writes host Leigh Shulman.
No writing sample here; just a short questionnaire.
2020 pricing: Salta retreat starting at $2,500.
7. Hedgebrook
Hedgebrook is technically a writing residency, as successful applicants are given a fully-funded stay on a 48-acre peaceful country property for a period of two to four weeks, throughout the year.
The beautiful handcrafted cabins that house the residents are tucked away on Whidbey Island in Washington State. While there, writers of all backgrounds and experience levels explore their work, share their processes and stories with other writers — not to mention tour beaches to see cliff top views.
Fair warning: The application process is competitive!
2020 pricing: Free for all women.
8. The Kentucky Foundation for Women Retreats and Residencies
The catch with the Kentucky Foundation for Women Retreats and Residencies is only women residents in the U.S. state of Kentucky are eligible for these retreats of up to six days.
However, if you meet the criteria, know the retreats and residencies are open to women artists of all genres who are committed to feminism and activism. If you also want to advance artistic expression and social justice for women and girls in Kentucky, even better.
Participants of all stages in their artistic and social change development are hosted in Hopscotch House, a renovated old farmhouse on the 10-acre property of a classic Kentucky ranch.
2020 pricing: Free.
These two- to four-week residencies in mountainous Homer, Alaska are all about celebrating vital stories by women, whether they're in the form of plays, novels, essays or memoirs.
Since these stories aren't promoted as often as those authored by men, Storyknife Writers Retreat provides this time for woman-identified or nonbinary people to explore their craft in a distractionless, supportive environment where each writer knows their work is valuable.
2020 pricing: TBD. The 2020 retreat was postponed due to COVID; price information is unavailable.
10. A Writer Within's Writing Retreats for Women
Writer and editor Kathryn Kay hosts week-long writers' retreats in a villa in Tuscany, Italy, where she invites women to use this time to expand the boundaries of their imaginations.
Here, all writers have to do is relax, attend workshops to learn how to master writing elements, generate new ideas and break through writing blocks. With the stunning views and mouthwatering cuisine to boot, Kay hopes participants can reconnect with their creative flow and write like they never have before.
To create a stress-free environment, all accommodations are taken care of, including meals, transportation, plus a robust schedule of outings and excursions.
2021 pricing: Starting at $2,900.
11. Unplug and Write All-Inclusive Writers' Retreat
At author Jess Lourey's retreat in St. Paul, Minnesota, your focus will be on four objectives: Claiming your voice, nourishing your body, honoring your courage, connecting with your creativity.
And as a tenured writing professor who has authored 20 books (and counting!), she has the skills and experience to help you accomplish those things through group workshops plus a private coaching session.
While your mornings at the beautifully-restored Summit Avenue mansion will feature meditation, yoga and writing, you'll be free to read or relax in the afternoons. This retreat is open to female writers of all stripes and stages.
2021 pricing: Starting at $1,150.
12. Find Your Story: The Life Writing Conference for Older Women
If you're an older writer looking for a writing coach to help you start (or get unstuck with) your memoir, Jennifer Westrom's conference in Dallas, Texas is where you need to be.
As an author, writing coach and licensed professional counselor, Westrom focuses on telling and shaping the stories of older women. That's why she hosts these guided writing events, where she assists writers with therapeutic writing exercises and instruction about story structure organization. At this retreat, Westrom aims to find and feel your story, so you can have more confidence writing it.
Plus, proceeds from Westrom's event help women even more: all profits pay for long term, individual trauma counseling for women who want to exit work in the sex industry.
2021 pricing: Starting at $795.
13. Retreat & Create
Did you know The Write Life's founder Alexis Grant offers a writers' retreat for women, too?
Open to writers and career-focused women who yearn for the space and solitude to focus on their work, this retreat is held in the scenic and historic mountain town of Harpers Ferry, West Virginia.
Official 2021 dates have yet to be announced, so keep an eye out for more details. In the meantime, you have tons to look forward to at Grant's retreat: plenty of time to make headway or finish a project, an easy-to-moderate hike each morning, plus group dinners at cozy, local restaurants.
But if you'd rather dive deep into solo work time, Retreat & Create can help you there, too.
2021 pricing: TBD, but the cost includes meals, activities and other accommodations.
14. Poets on the Coast: A Weekend Writing Retreat for Women
Authors Kelli Russell Agodon and Susan Rich bring poets together in La Conner, Washington to write, read, share work and be a part of a creative community.
Their main goal is to support and encourage writers, so participants are welcome to spend this time however they choose. (Even if you only want to write to yourself and walk along the riverfront.)
Since sessions are designed so writers can find something valuable to take away, there's plenty of opportunities to nudge writers of all levels out of their comfort zones.
While Agodon and Rich give each writer personal attention to help them along individual goals, everything from the sessions, workshops, one-on-one's with the authors, writing prompts and more are all optional.
Note: 2021 registration is closed, but you can still bookmark this one to attend in 2022!
2021 pricing: Starting at $495 (does not include lodging).
15. Salty Quill Writers Retreat
Imagine this: A week-long retreat on a 110-acre private island filled with rocky coves and beaches, fields, forest, and wildlife; days of uninterrupted writing time in rooms with ocean views; catered meals; and after-dinner readings and critiques.
That's just some of what awaits you at this writers' retreat for women at McGee Island in Maine. In the real world, writing time is a luxury most can't afford. That's why Salty Quill retreats aim to help writers dedicate themselves to their craft.
After kayaking, hiking, rowboating, and enjoying relaxing (or adventure-filled) afternoons, you won't want to leave this retreat. But when you do, you'll leave with a renewed sense of purpose and value in your work — not to mention a brand new supportive community of writers.
2021 pricing: Starting at $1,375. Scholarships available.
16. Edgewalkers Women's Writing & Walking Weekend
Dr. Erika Jacobson is a creativity specialist who has spent the last 15 years helping people connect with their self-expression and creative source — when you attend this Edgewalkers retreat in Australia, she can do the same for you.
Whether you need inspiration to start or revive a writing project, or if you just need time in nature to explore ideas and write, this is just the three-day retreat you need to discover how creative you truly are.
Set in the beautiful town of Margaret River, this retreat invites you to go on exciting walks and dive into storytelling and techniques as you learn from a dedicated team of artists. Most of all, go to celebrate your strength and how sensational you are.
2021 pricing: Starting at $1,380.
Have you attended any of these writers' retreats for women? Have any others to recommend? We'd love to hear your thoughts in the comments below.
This is an updated version of a story that was previously published. We update our posts as often as possible to ensure they're useful for our readers.
The post 16 Empowering Writers' Retreats for Women appeared first on The Write Life.
Read more: thewritelife.com