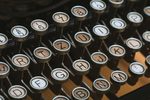 Writing and reading are fun! Even if you don't have time to search through a dictionary, you should learn new English words and their definition every single day. Even though it seems small, learning a word of the day will help you sound more interesting in conversations. It will also make you feel smarter! Here are some cool short words to add to your vocabulary:
Uncommon Words And The Word Definition:
There are thousands of beautiful words in the world that you can use to describe life in more detail. If you need a word of the day to speak and write with more depth, look no further. Here are some cool words to enhance your vocabulary, along with their definitions. Feel free to share these cool words with your friends and family:
Azure. This word refers to the color between cyan and blue on the spectrum of visible light.
Acumen. This word has a Latin origin. It means the ability to make good judgments.
Bestial. This word refers to behavior that is like an animal or animals.
Cavil. This is one of the most uncommon words that mean quibble.
Edify. Even if you speak the language, this is one of the English words you might not know. It means to instruct or improve (someone) morally or intellectually.
Efete. This word means over-refined.
Eschew. This is a verb that describes something a person deliberately avoids using.
Futile. This word has a Latin origin. It means in vain.
Myriad. This refers to a countless or extremely great number.
Mien. This word means demeanor.
Meldrop. This word means a drop of mucus at the nose, whether produced by cold or otherwise.
Obelus. This word refers to the division symbol.
Cool Short Words That Start With A

Unsplash / Clarissa Watson
Angst
Adagio
Agita
Agog
Aloof
Apocalyptic
Art
Amok
Aplomb
Azure
Uncommon Words That Start With B
Bosom
Bedlam
Bond
Bumblebee
Blasphemy
Beanpole
Befuddled
Berserk
Bippy
Blob
Blockhead
Boing
Blubber
Bozo
Bamboozled
Bizarre
Bucolic
Bumpkin
Bupkis
Cool Short Words That Start With C
Crestfallen
Custom
Chasm
Conundrum
Clandestine
Cahoots
Chichi
Cockatoo
Claptrap
Capricious
Cuckoo
Coxcomb
Short Words That Start With D
Dimwit
Digital
Dwindling
Dillydally
Doldrums
Dastardly
Doodad
Diabolical
Deep
Dumbfounded
Cool Words That Start With E
Earwig
Exquisite
Effervescent
Eavesdrop
Egads
Equilibrium
Elixir
Egghead
Beautiful Words That Start With F
Fez
Fiasco
Form
Fishwife
Flimflam
Flippant
Flophouse
Force
Flotsam
Flyaway
Friend
Flyspeck
Fracas
Froufrou
Futz
Awesome Words That Start With G
Gasbag
Gadfly
Gazebo
Gewgaw
Gimcrack
Gerrymandering
Gizmo
Glitch
Guffaw
Guru
Gumshoe
Cool Words That Start With H
Haboob
Hypnosis
Halfwit
Hear
Heyday
Hijinks
Hillbilly
Hokum
Hoodoo
Hyperbolic
Hoopla
Hotfoot
Hootbed
Hubbub
Humbug
Humdrum
Huzzah
Awesome Words That Start With I
Idiom
Incognito
Igloo
Ideas
Insidious
Indigo
Izzard
Ironclad
Short Words That Start With J
Jacuzzi
Jalopy
Jink
Jitney
Jubilee
Jujubes
Junket
Cool Words That Start With K
Kaput
Kibosh
Killjoy
Kleptomania
Kismet
Kowtow
Kaleidoscope
Kvetch
Short Words That Start With L
Languish
Lagoon
Lingo
Loco
Luminescence
Lover
Loofah
Light
Love
Loony
Lampoon
Awesome Words That Start With M
Misty
Mitigate
Mercurial
Madcap
Mayhem
Miasma
Miffed
Mishmash
Melancholy
Moocher
Mojo
Monsoon
Mufti
Muumuu
Inspiring Words That Start With N
Nimrod
Nabob
Nitwit
Nefarious
Noodge
Nature
Nudnik
Fun Words That Start With O
Oomph
Olg
Outfox
Onomatopoeia
Short Words That Start With P

Unsplash / Zhen Hu
Pagoda
Post
Phosphorous
Peewee
Persnickety
Pellmell
Picturesque
Pogo
Plebeian
Pollex
Piffle
Cool Words That Start With Q
Quibble
Quality
Quintessential
Quirky
Quadrinomial
Fun Words That Start With R
Ragtag
Reptilian
Ransack
Rickrack
Riffraff
Rambunctious
Riposte
Ruckus
Ruffian
Rugrat
Rumpus
Short Words That Start With S
Serendipity
Sassy
Silhouette
Sabotage
Sashay
Statuesque
Serpentine
Sinister
Schlep
Stoicism
Sanctimonious
Slipshod
Sojourn
Scrupulous
Spellbind
Syzygy
Synergistic
Cool Words That Start With T
Teepee
Trapezoid
Travel
Tidbit
Tectonic
Totalitarian
Toady
Toadstool
Typhoon
Short Words That Start With U
Usurp
Upon
Ubiquitous
Uvula
Ululation
Umlaut
Cool Words That Start With V
Vertigo
Vermillion
Verve
Villainous
Volven
Short Words That Start With W
Whimsical
Wander
Whatsis
Whimsical
Word
Whoop
Whizbang
Widget
Woozy
Wizardry
Writer
Wigwam
Wiped
Wonky
Cool Words That Start With Y
Yo-Yo
Yahoo
Yokel
Yaeger
Yaffle
Cool Short Words That Start With Z
Zigzag
Zoom
Zydeco
Zephyr
Zaftig
Read more: thoughtcatalog.com