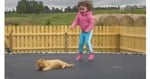 Thought your Monday is the worst? Well, these cats will probably won't agree…
Sometimes you feel like the world has it in for you. Luckily, you're right, so at least you can prepare accordingly with some savage memes designed to make you that ultimate super villain, including the laugh. Or take heart in the fact that we have adorable kittens that will melt any woes and bad juju away, and turn your villainous heart to one of charity and kindness (I nearly gagged writing that last part).
Need even more savagery? Can't calm the beast inside. Throw him some more of the most savage memes around.
Submitted by:
Tagged: gifs , mondays , worst , Cats , jo38ma3 Share on Facebook






Read more: feeds.feedblitz.com