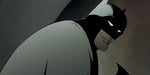 A Batman movie script written by an AI is definitely The Room of comic book films. Batman has been the star of numerous films, both live-action and animated. The next film is currently being worked on, and stars Robert Pattinson as the Caped Crusader.
Out of all the comic book superheroes, Batman has been adapted the most in film. The Dark Knight's cinematic outings date back as early as the 1940s in movie serials. His first feature-length movie was in 1966. This adventure served as an adaption of the Adam West show, and starred an ensemble cast of villains. Batman would later be adapted more seriously in 1989, when Tim Burton took the reigns. Burton's Batman would get three sequels, each of which became goofier. The character would return to the gritty atmosphere in Christopher Nolan's popular trilogy. Currently, in DC's cinematic universe, Batman has appeared in three films: Batman V Superman: Dawn of Justice, Suicide Squad, and Justice League. Fans will have to wait two more years for Batman's next solo outing. In the meantime however, fans can have fun taking a look at how an AI would handle a Batman movie.
Related: Every Batman Movie Ranked, Worst To Best
Over on Twitter, Keaton Patti, whose writing credits include Marvel, The New Yorker, and Comedy Central, has posted the first page of a Batman movie script written by an AI. According to Patti, he had the AI view over 1,000 hours of Batman films. The result is the script below. It must be read to be believed.
Technically speaking, the AI got a lot of the Batman lore right. It would be accurate to say that the Joker "drinks anarchy," and that Batman is "alltimes orphan." Plus, while Batman probably would not hurl Alfred at Two-Face, the idea of the villain flipping the butler like a coin, and Alfred landing heads up, thus forcing Two-Face to go home, is interesting. However, one has to wonder what the AI was computing when it had Batman say, "Alfred, give birth to Robin." Readers have to give the AI credit, though, for the joke of an expired coupon for new parents, and the line, "Happy batday, Birthman." Hopefully Patti posts the remaining pages so readers can see what happens next.
Although Batman is typically portrayed as a serious character, many fans have enjoyed the more lighthearted portrayals. The recent animated films featuring the voice of the late Adam West were acclaimed. The show, Batman: The Brave and the Bold, had a successful run. Although a film with the above script would likely never be made, fans would welcome some fun Batman adventures in conjunction with the standard serious ones.
Next: The Dark Knight Trilogy: 10 Questions We Still Want Answered
Source: Keaton Patti
Read more: screenrant.com