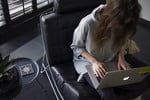 It's easier than you think
Photo by Daria Nepriakhina on Unsplash
One of the most important steps in getting published is finding a literary agent. There's no license or criteria you need to meet to call yourself a literary agent — anyone can do it. Because of this, it's important to do your due diligence. Researching agents doesn't have to cost a fortune. But, there are plenty of subscription-based sites available to assist you with your agent research, and many of these are excellent resources. If you're like me, and you want to save your money for other writing tools like coffee and good chocolate, then these tips are for you.
Compile your agent list using Twitter
The first thing I do is compile a list of literary agents I might want to query. I find this information by doing an advanced search on Twitter for agents who accept manuscripts in the same genre. You can find a detailed article on using Twitter in your agent search here. I also look at previous #PitMad hashtags to see which pitches agents were clamoring for.
Utilize comp. titles to search for agents
I utilize mswishlist.com to search for potential agents. Mswishlist.com is a compilation of agents' #MSWL(manuscript wishlist) tweets. You can search by entering keywords into the search field on the site. I usually search using my comp titles to find agents looking for something similar. Once I have those results, I do a second search by genre and the category(example: YA Rom-com). This search is much broader and usually nets more agents. Once I have a list of ten or so agents, I research each agent.
The sister site to mswishlist.com is manuscriptwishlist.com. This site includes profiles written in the agent's own words and includes their favorite books, TV shows, and movies. I use this site to read their bio and to glean other information like submission guidelines.
Use Google to find information on specific agents
Next, I google each agent looking for more information — like interviews they've given. I also do a second search listing their name and QueryTracker in the search field. Querytracker.net is a website that helps you track your submissions. You can also utilize it to review feedback from other authors who have submitted to particular agents. It's free, though an advanced membership is available and that does give you more data-driven statistics than what's available when you sign up for the free version.
Use Querytracker to find true agent response times
In Querytracker, writers list their query experiences for the agents they've queried, including the response times they've encountered. There's a shorthand that comes with these listings, but the jargon is pretty easy to pick up. By reviewing other writers' experiences with an agent, you gain some insight into the agent's query behavior. Most writers aren't shy when it comes to listing a bad experience so you can avoid querying a bad apple.
Find new agents and agent updates on Querytracker
The homepage of QueryTracker also lists the names of new agents and the agencies they work for. Updates for existing agents are also listed on this page. This is a great resource since new agents may not have a history of #mswl information or interviews that you can peruse. New agents are hungry and are building their lists. Many of them have great experience in other areas of publishing and should not be discounted. QueryTracker is also a great resource for when you're waiting for an agent to respond. It can ease your mind to know what their response times truly are.
The website, Agentquery is another useful tool. You can perform an extensive search highlighting the criteria you choose.
Review the literary agency website
Next, I look at the literary agency website, looking for submission guidelines, whether the agent is open to submissions, and for red flags. Before your agent search, it's a good idea to think about the kind of agent you want to work with. Do you want an agent you can sound ideas off of or would you prefer that person only sell your work and deal with rights and money issues? Do you want someone with a ton of experience or are you open to an agent who is still building their list?
Sniff out the bad apples
As far as red flags, I look at the quality of the website. The agency website should look professional — free of typos and outdated information. I look at whether senior agents are members of the Association of Authors' Representatives (AAR). I also look at whether the agency charges reading fees (they shouldn't do this. It's a huge red flag if they do). I also tend to steer clear of agencies that also offer editorial services or online publishing. Some are legitimate, I would just prefer not to deal with either.
Review the market guides for more information
Market guides are another great resource. The Guide to Literary Agents and the Children's Writer's and Illustrator's Market are both great resources for finding literary agencies and many libraries shelve them. Once you find agencies in these guides, you will want to peruse the agency's website and utilize the other references mentioned in this article to determine which agents to query. And please don't spam agents with a mass email. No one wants to get those.
Set up a Google Alert
Finally, I set up the Google Alert: New Literary Agent. That way I'm notified when a literary agency announces they've hired a new agent. I also set up an alert for agents that meet my query criteria but are closed to queries.
There are plenty of agent search resources available online so you don't have to spend a ton of money. All you have to do is know where to find them. Doing your due diligence will ensure that you submit to agents, who, if you work together, will truly champion your work. Hopefully, these tips will get you started. Good luck and happy writing.
Free and Easy Resources for Finding An Agent was originally published in The Writing Cooperative on Medium, where people are continuing the conversation by highlighting and responding to this story.
Read more: writingcooperative.com