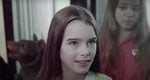 Brooke Shields started working as a model when she was 11 months old. Her mother was a socialite, actress and model and her father was a business man and the family lived in New York City. Her father's family originally paid her mother to have an abortion, but her mom kept the money and had Brooke anyway. Her parents later married and then divorced.
As a child she was in ads for Ivory Soap and was famously the reason Eileen Ford created a child division of Ford Models. She worked with Woody Allen in Annie Hall, even though her character didn't make the final cut. And at 10-years-old, she also posed for Playboy.
The porn brand is most well-known for their Playboy magazine, which self-identifies as a "lifestyle magazine", but they've always had a diverse stream of revenue from merchandise to clubs to other publications, like Sugar N' Spice which featured nude children. The main brand was created in 1953 by Hugh Hefner. Like the claim that Playboy is only a "lifestyle magazine" Hefner has always tried to create a veneer of respectability around the Playboy brand. In recent memory, we associate it with a cute cartoon bunny and the reality TV show Girls Next Door which was a sanitized, PG-13 portrayal of Hefner and Playboy that became a major pop culture success. The stars of that show, Hefner's ex-girlfriends, later revealed the financial abuse and seedier aspects of Hefner and Playboy in their tell alls.
In 1975, when Brooke was 10-years-old Playboy commissioned a nude photoshoot of her for their now defunct "Sugar 'n' Spice" brand. The Sugar 'n' Spice publication was described by Playboy as "surprising and sensuous images of women". Brooke's issue also included photos and descriptions of "nymphets" and "attractively and sexually mature young girls".
Brooke Shields, one year after the Playboy photos were taken in Alice, Sweet Alice
Brooke's mother signed over Brooke's rights to the photos and photographer Gary Gross took the photos. The photos were of Brooke nude in the bath, some where she was just standing covered in oil. I accidentally came across some of the photos while writing this article and there is absolutely no mistaking them for something that is not meant to be sexual. She is wearing heavy makeup and is made up to look like any other female appearing in Playboy. Some of the images are a straight up full frontal of a child.
Six years later when Brooke was closer to being an adult, she attempted to prevent the photos from being used in more publications. She lost that court case. The judge said "The issue on this appeal is whether an infant model may disaffirm a prior unrestricted consent executed on her behalf by her parent and maintain an action pursuant to section 51 of the Civil Rights Law against her photographer for republication of photographs of her. We hold that she may not." Effectively, the judge said children in America have no control over whether nude photos of them are taken and distributed as long as their parents sign a waiver. Awesome!
Justice Edward Greenfield added that the pictures of 10-year-old Brooke, wearing lipstick and heavy eye makeup, covered in oil, standing nude in a bathtub in a full frontal position were "not erotic or pornographic" except to "possibly perverse minds". Interestingly, Justice Edward Greenfield had no problem shaming Brooke's mother for signing a consent form, so he understood perfectly that the photos were problematic. He just only thinks Brooke's mom should be punished while the child pornography should continue to exist and be consumed by men freely.
When a reproduction of one of the photos was removed from the Tate Museum, photographer Gary Gross said he was "disappointed but not surprised." Gross has also said the photos he took of Shields are "not pornographic", but that she "was supposed to look like a sexy woman" as well as "In order for it to be considered pornographic here, she would have to be doing something sensual or sexual, but she's not." This is the first time I am hearing that females covered in oil and bathing isn't considered sexual. Especially when the publication the photos are taken for specifically describes itself as "surprising and sensuous images of women." Especially when the photographer himself has literally described his intentions in taking the photos as showing the child as sexual.
Gross described Brooke Shields as "as a young vamp and a harlot, a seasoned sexual veteran, a provocative child-woman, an erotic and sensual sex symbol, the Lolita of her generation."
I know "times were different" in 1975, but… were they really that different?
A whole ass adult company full of old business men thought it was a good idea to take and publish photos of a nude 10-year-old??? And create a whole publication around underage girls while describing them as "sexually mature"??? And that company's legacy to this day is of a "cleaner" porn company that specializes in the "girl next door"? This is really just a lot of grooming.
Playboy has never made a statement apologizing to Brooke Shields for making child pornography of her and distributing that child pornography to a mass audience. The photos are still out there. They have also not spoken out against child pornography in any way at all. If you look for Playboy articles that even mention child pornography, they're all articles lambasting "prudes" for being anti-porn. Playboy has not faced legal repercussions of any kind for publishing child pornography. Even when their centerfolds are 16. All while continuing to appropriate a veneer of respectability that is supposed to make them better than other porn brands.
Playboy spokesperson Robyn L. Radomski responded to a study linking child pornography and child abuse by saying there is "absolutely no credible evidence that in any way links Playboy to the vile imagery of child pornography." Included in the study he criticized was a "review of 683 issues of the three magazines [Playboy, Hustler, and Penthouse
Read more: thoughtcatalog.com