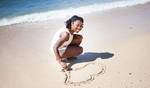 There seems to be some confusion about what sort of books qualify as romance. Certainly the definition has changed in the last, oh, 200 years. Add in the fact that readers choose their own shelving systems on Goodreads, and you have a confusing category. I took it upon myself to compile a list of the top romance books on Goodreads, using a complex and extremely subjective method of deciding which books qualified.
How I Made This List of The Top Romance Books on Goodreads
In short, these are the top rated books (a combination of most ratings and highest ratings) that are shelved as romance and meet my definition of the genre: the romance must be central to the plot, and there must be a happy ending. Also I disqualified certain writers who insist that their books, which otherwise fit the description, are not romance, because if you smack talk the genre you don't get to play (even if you have a nap room or a successful STARZ series).
Most of these books have 50,000 or more ratings; most of these books have an average rating of 4.0 or higher; some of the books fall below one or the other. The list is in no particular order, and the numbers are correct as of March 2019. Without further ado…
The 25 Top Romance Books on Goodreads
1. Pride and Prejudice by Jane Austen
(4.25 avg rating; 2,527,357 ratings)
I mean. Of course this one has two and a half millions ratings. Of course those ratings are high. DUH DOI. (Those two things are usually not true at the same time, but Jane Austen.)
2. Bridget Jones's Diary by Helen Fielding
(3.76 avg rating; 824,045 ratings)
This is a retelling of Pride and Prejudice, so still well within expectations. The average rating is on the lower side, but at close to a million ratings that's to be expected (unless you're Jane Austen).
3. Nine Rules to Break When Romancing a Rake by Sarah MacLean
(4.08 avg rating; 34,262 ratings)
This is on the lower side in terms of number of ratings, but the ratings themselves are high and the author is a Book Riot favorite.
4. Fangirl by Rainbow Rowell
(4.09 avg rating; 469,625 ratings)
I would say this is more of a contemporary YA/NA novel with romance, but I have decided to include it because the romance is very swoony, and she who makes the criteria for inclusion gets to break the criteria for inclusion.
5. Bared to You by Sylvia Day
(4.19 avg rating; 418,365 ratings)
This book is on the older side compared to many others on the list (except the Austen, obvs), and in its seven years it has racked up a lot of ratings.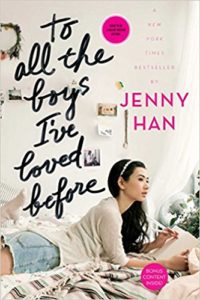 6. To All The Boys I've Loved Before by Jenny Han
(4.16 avg rating; 298,354 ratings)
I think I would describe this as a YA romcom, which falls under the romance umbrella…I think. I'd better watch the Netflix movie adaptation again just to check.
7. The Hating Game by Sally Thorne
(4.22 avg rating; 69,110 ratings)
Sixty-nine thousand ratings. Niiiiiiice.
8. The Kiss Quotient by Helen Hoang
(3.95 avg rating; 50,767 ratings)
This book has been out for nine months, which makes its 50,000 ratings pretty darn impressive.
9. Perfect Chemistry by Simone Elkeles
(4.07 avg rating; 223,748 ratings)
This is another contemporary YA romance, and I am finding it very interesting that so many young adult novels ended up on this list.
10. Slammed by Colleen Hoover
(4.27 avg rating; 191,242 ratings)
And this one looks like it's NA, with an 18-year-old protagonist and 21-year-old love interest.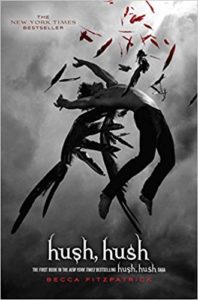 11. Hush, Hush by Becca Fitzpatrick
(3.99 avg rating; 511,757 ratings)
This is somehow the first paranormal romance on the list, which surprised me! I know how popular this sub-genre is. I believe this is werewolves.
12. The Truth About Forever by Sarah Dessen
(4.13 avg rating; 196,860 ratings)
This YA novel (yep, another one) includes themes of death and dying. Since I haven't read it, I was torn on whether to include it.
13. Happy Ever After by Nora Roberts
(4.17 avg rating; 49,373 ratings)
While this is the fourth book in the Bride Quartet, it appears to be fine to read as a stand-alone.
14. Scandal in Spring by Lisa Kleypas
(4.02 avg rating; 31,797 ratings)
This is the fourth in a historical series, and appears to be fine to read as a stand-alone.
15. Born in Fire by Nora Roberts
(4.22 avg rating; 63,592 ratings)
The first book in the Irish Born trilogy, this looks like a fun read and apparently includes a major plot line about sisters (my favorite).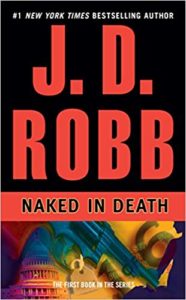 16. Naked in Death by J.D. Robb
(4.12 avg rating; 146,868 ratings)
Until recently, I did not realize that J.D. Robb (Nora Roberts's alter ego) writes science fiction romance. I knew the books were police thrillers, but somehow had no idea they take place in the future. Now I do! And if you didn't, you do too.
17. Lover Mine by J.R. Ward
(4.41 avg rating; 96,642 ratings)
At last, a second paranormal! Vampires this time.
18. Vision in White by Nora Roberts
(4.11 avg rating; 117,804 ratings)
This is the first book in the Bride Quartet mentioned above. I didn't intend to include multiple books from the same series, but then I did it anyway.
19. The Duchess Deal by Tessa Dare
(4.06 avg rating; 15,918 ratings)
This is the lowest number of ratings of all the titles on this list, but as the average was high enough that I felt it worthy of inclusion.
20. The Darkest Night by Gena Showalter
(4.08 avg rating; 70,936 ratings)
And here's one more paranormal! I can't quite work out what type from the description, but possibly some undersea creatures?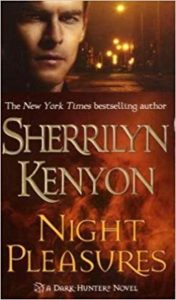 21. Night Pleasures by Sherrilyn Kenyon
(4.22 avg rating; 66,519 ratings)
And yet another! Vampires again.
22. Mystery Man by Kristen Ashley
(4.24 avg rating; 61,919 ratings)
I'm going to have to read this one, because the description suggests paranormal but the publisher categories include detective fiction.
23. The Secret by Julie Garwood
(4.26 avg rating; 38,756 ratings)
Three words: Scottish. Historical. Romance.
24. A Night in Shining Armor by Jude Deveraux
(4.23 avg rating; 31,077 ratings)
Another one with fewer ratings, but higher. Time travel romance! Yessssss.
25. Beautiful Oblivion by Jamie McGuire
(4.12 avg rating; 63,349 ratings)
I am a sucker for college romances, and this one looks like a modern classic of the sub-genre.
Do I agree with this list? Not really, but I've also only read maybe a fifth of the titles. It's extremely weighted toward romance novels that hit the mainstream, which means it's very white overall, and there is a lot of Nora Roberts (tbh, I could have made a list of nothing but Nora Roberts…with a little J.D. Robb for variety). But it's an interesting list! Let me know what you think.
Romance not your jam? Maybe you'll enjoy this list of the Top Fantasy on Goodreads.
Want to see what Goodreads counts as their Top 100 romance novels? I must warn you, they didn't curate the list and there are a LOT of misshelved non-romance titles.
Read more: bookriot.com