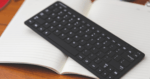 TL;DR: Name your price to get the access to the knowledge-packed Complete Copywriting Mastery Bundle, usually priced at $1,393. 
It's a tale as old as time: the catchy Instagram photo didn't make you buy the product; its caption did.
You may not realize it, but copy has the power to make or break sales. Without good copy, barely anyone will pay attention to a product — and even fewer will know what it is. 
Just as JK Rowling used cliffhangers to make you buy that next book, copywriters employ specific techniques to convince consumers to purchase things. And if you want to learn the secrets to writing killer copy, the Complete Copywriting Mastery Bundle will arm you with the tools to craft copy that converts. The best part is that it's now available for the price you choose. Read more…
More about Tech, Writers, Online Learning, Mashable Shopping, and Shopping Onlinelearning
Read more: mashable.com